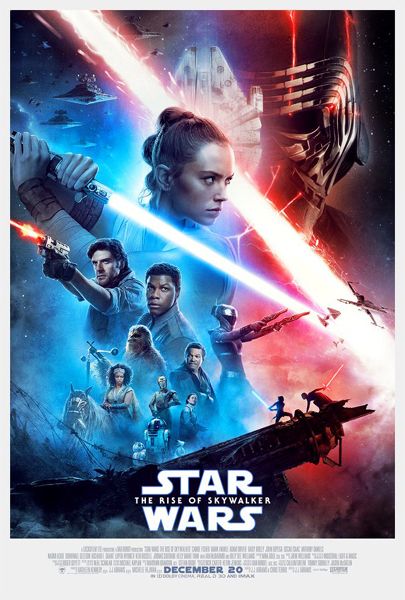 Sorry for the long absence,
everyone! I've been too busy prepping
my short film
The Broken Table
over the past month or so
(I begin filming this Saturday, October 26)
, so I haven't had time to post new entries to this blog. Anyways, check out the cool theatrical poster above and the final trailer below for
Star Wars: The Rise of Skywalker
. I'm going to the 8:15 PM showing for the final installment in the Skywalker saga at a local AMC Theatre on December 19! Can't wait!